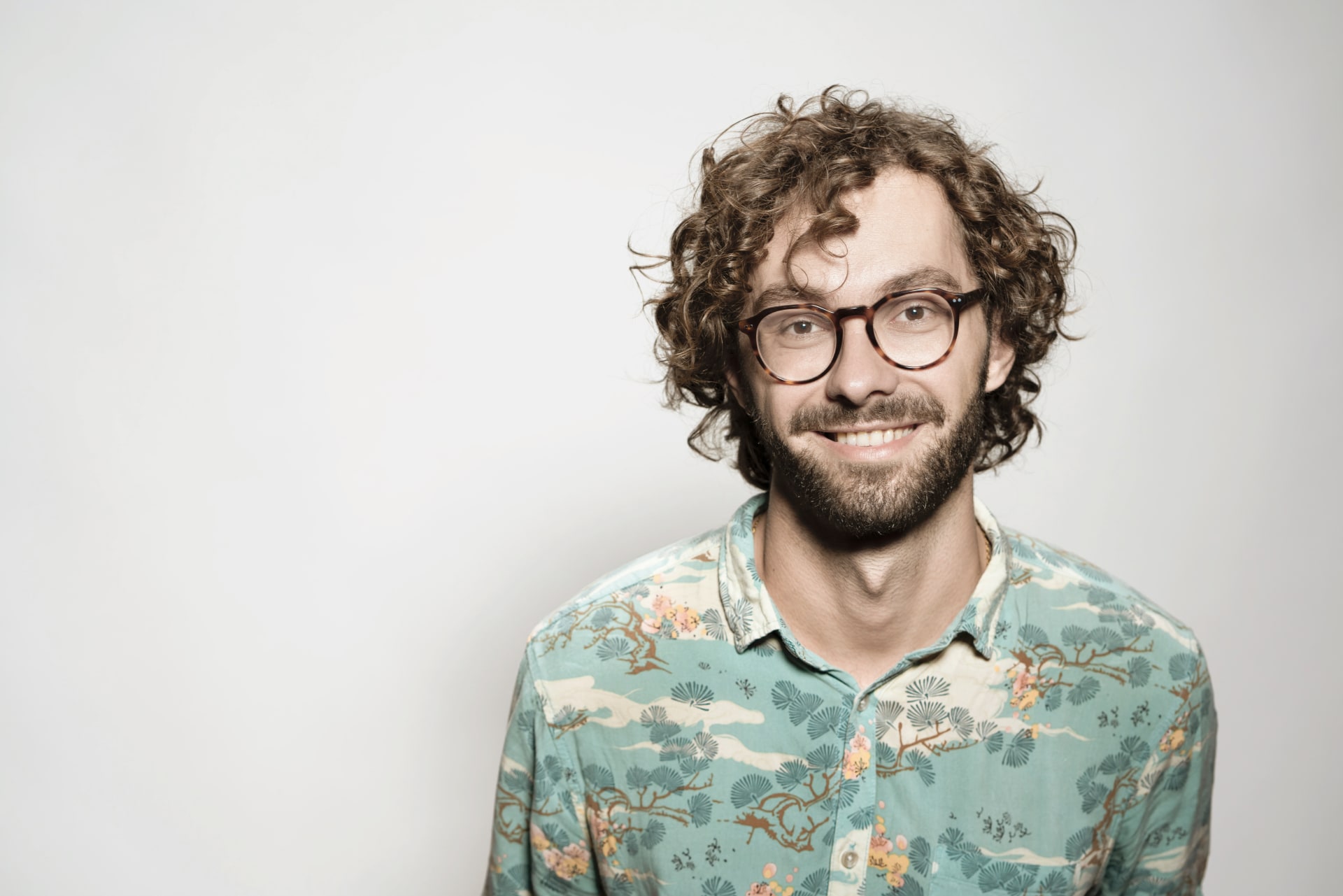 Senior Systems Analyst
Aarhus

,

Midtjylland

,

Denmark

IT Security, Operations, & Compliance

#LI-Hybrid, #LI-MF1, it
Job description
Senior Systems Analyst/Microsoft Power Platform Engineer – Opportunity to work with AI-powered solutions & Power Platform
We're LMS365. As a solution, we are the only learning platform built into Microsoft 365 and Teams. As a company, we are a talented group of individuals with a mission to empower people to learn for life. For us learning is who we are, what we do, and all that we encourage.  
We believe in putting people over platform, centering authentic relationship building with our customers, and helping to transform the way people grow smarter.
What's it like to work with LMS365?
At LMS365, we have a very strong intercultural foundation for our global team, which requires thoughtful collaboration and intentional teamwork. We're dedicated to creating and upholding an inclusive workplace where all employees feel valued and supported. Our team members are passionate about their work and are driven to achieve goals, both personally and professionally. And though we believe in working hard, we also believe in having fun and enjoying ourselves while we empower learning across the world.
We are looking for an experienced Senior Systems Analyst to join our dynamic Global Power Platform team. If you have a passion for working in the rapidly evolving no-code/low-code development sector, you might be what we're looking for.
The Senior Systems Analyst is part of the IT Security, Operations, & Compliance team and is responsible for driving and supporting the digitalization of work processes within LMS36. Your primary responsibility will be managing operations related to a variety of software and services, including Dynamics 365 products such as Sales, Marketing, Business Central & HR, the Microsoft 365 Suite, Microsoft Apps and Services, and contributing to the development and enhancement of these platforms.
In this position, you will have the opportunity to work with cutting-edge technologies such as Dynamics 365, Power Platform, Azure, Azure OpenAI Service, Microsoft 365 Copilot, and Teams to explore the potential of the Microsoft Power Platform and its ability to transform business processes and fulfill organizational needs.
Collaboration will be a key aspect of this position, as you will work closely with multiple departments, including People & Culture, Sales, Customer Success, and Marketing. Your goal will be to ensure the smooth functioning of our systems, including building adaptations and solutions to optimize the platform, and provide support for the usage tailored to their specific requirements.
Tell me about the benefits available.
As a team member at LMS365, you can enjoy:
A competitive salary and benefits package.
The opportunity to work with a talented and passionate team that values innovation, creativity, and collaboration. 
A flexible work environment with the option to work in a hybrid or remote fashion.
Diverse professional development opportunities and career growth within the company based on your unique skills and interests.
An opportunity to make a positive impact on the future of learning in the flow of work and contribute to the success of our customers.
Being a part of a global organization on an ambitious growth journey.
This position can be based out of either Aarhus or Charlottenlund with the availability to work in a hybrid fashion. The LMS365 HQ is located in Aarhus, Denmark, in the heart of Aarhus Ø. From the office, you can enjoy beautiful sea views and easy access to the thriving Aarhus downtown by bike, bus, or taking a stroll near the coast. Our office is Charlottenlund is located in the beautiful Charlottenlund Palace close to the beautiful and wild palace park, Charlottenlund Forest, and with a peak to Øresund.
Job requirements
What skills or experience are we looking for?
This specific role would be a great fit if you have:  
Extensive experience with Power Platform and Power Apps – including Canvas Apps, Model-driven Apps, & Power Automate. 
Experience with Dynamics 365 (Marketing, Sales, HR, and BC is a plus). 
Proficiency in Azure, Logic Apps, SharePoint, Teams, Microsoft Dataverse, Azure functions, and Microsoft 365 products.
The ability to facilitate workshops and training sessions.
Experience with integrations and connectors to other systems and data sources.
Experience working in an Agile environment – working as a part of (and across) teams to iteratively develop and deliver data products.
It would be a plus if you have:
Knowledge of AI, LLM, and integrations to the Microsoft Cloud platform.
Familiarity with Governance on Power Platform.
What type of person succeeds in this role?
We've surveyed our current Senior Systems Analyst, and some common traits that they share are: 
A curiosity about new technologies and how they can be used optimally to benefit our organization. 
An empathetic and positive attitude with a desire to help colleagues to reach their goals. 
An ability to prioritize short and long-term tasks, as well as cross-departmental activities based on urgency, importance, and impact to get things done. 
Being self-driven, flexible, and able to operate effectively with uncertainty and changes. 
The ability to adapt working style and approach to best communicate with all colleagues in a global organization. 
Experience designing technical solutions that require complex data flow application and bring ample benefits to the entire organization. 
Anything else I should know?
Yes. That we don't expect you to be a "perfect match" based on the role description.
We celebrate the unique knowledge you can offer that might not be mentioned in this job post. We appreciate diversity in all forms, and that includes the backgrounds and past experiences of our team members. So, if you don't work with every system we mentioned or aren't an expert in every skill we listed, we still encourage you to apply. Because a growth mindset and an openness to learn are the most important to us.
We've tried to make the application process as streamlined and painless as possible. Below you can have a peek at our hiring process, so you know what to expect.
Click the apply button on this page.
Next, you'll be taken to another form where you'll upload your resume, provide answers to a few additional questions, and only add a cover letter if you wish. 
After the application is completed and you've clicked 'Send,' you'll receive a confirmation email, so you know that your application has been received, safely and soundly. 
If our team thinks the role is a great match for your profile, we will reach out to schedule a first interview. This will normally be a 20-minute chat to hear more about you and we will also share more about LMS365.
After this conversation, we will provide feedback on our conversation and let you know if we'd like to keep progressing with you along the hiring journey.
Within an average of 35 days (we always like to shoot for sooner than later) you'll know if it's a "Yes, please!" or a "Maybe later" for joining our team.
*Note: For all positions, references will be required to validate your application. 
  
If you have any further questions or would like to learn more about this position, you are welcome to contact Flemming Blåbjerg at +45 40 91 60 06. 
We look forward to learning more about you and (hopefully) welcoming you onto the team soon!