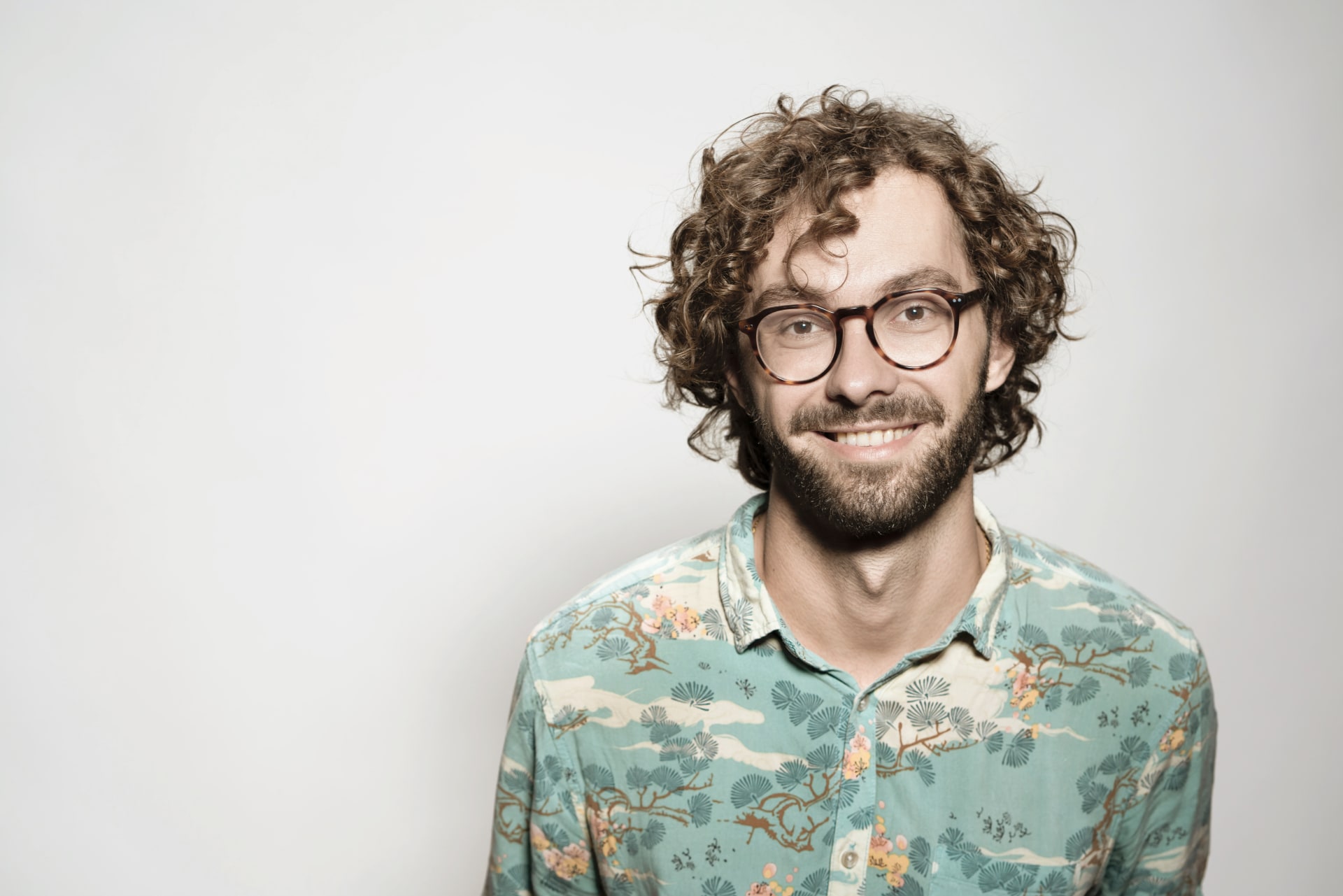 Sales Development Representative Canada (live in US)
Remote

Remote

,

North Carolina

,

United States

Sales

#LI-JS1, #LI-Remote, Junior, Sales
Job description
Sales Development Representative Canada - Remote work (live in US) with no cap on commission
Job Location:
This is a remote position to support our growing Canada sales territory but working the United States, preferably in the Eastern time zone.
Who are we?
We're LMS365. As a solution, we are the only learning platform built into Microsoft 365 and Teams. As a company, we are a talented group of individuals with a mission to empower people to learn for life. For us learning is who we are, what we do, and all that we encourage.
We believe in putting people over platform, centering authentic relationship building with our customers, and helping to transform the way people grow smarter.
What's it like to work with LMS365?
We often describe LMS365 as a global team that executes at the local level where people are driven by passion and curiosity. Our team has also said that working with us is challenging, dynamic, collaborative, innovative, and always supported by continuous learning.
We're dedicated to creating and upholding an inclusive workplace where all employees feel valued and supported. Our team members are passionate about their work and are driven to achieve goals, both personally and professionally. And though we believe in working hard, we also believe in having fun and enjoying ourselves while we empower learning across the world.
Intrigued to learn more? Check out our About us page.
Tell me about the role?
The Sales Development Representative (SDR) role at LMS365 is geared towards driving all top-of-funnel sales lead activity into the pipeline of their Business Manager (BM). This role works closely with Marketing and Sales to develop best practices for outreach, prospect engagement, conducting efficient discovery activities, and presenting our value proposition through a high-level product demo.

In this position, you will jump into the world of SaaS sales, reporting directly to our Canada business manager, who will be one of your closest colleagues. Through regular remote collaboration, you will work to solve customers' challenges and navigate a complex sales process to grow the LMS365 business while building your career in this industry.
This is a remote position to support our Canada sales territory but working in the United States, preferably in the Eastern time zone.
Main Responsibilities:
This role will focus on optimizing top of the funnel sales activity generated by inbound leads. With proper training and guidance, you will:
Reply to inbound requests using the phone, email and virtual meetings.
Actively listen to understand the customer's project requirements and goals as they align to our solution.
Ask questions to determine and understand how we can deliver the most value to the customer.
Guide the potential customer through the buying process by ensuring all stakeholders are involved in the early stages.
Work hand in hand with your Business Manager as a unified and complimentary solution selling team.
Work closely with the CSM team on customer expansions, upgrades, and renewal contracts.
Work closely with marketing to identify and coordinate campaigns within your territory.
Manage and nurture freemium subscriptions within your territory.
Tell me about the benefits available.
As a team member at LMS365, you can enjoy:
A competitive salary, including commissions which start the day of hire.
No cap on commissions, your hard work will pay off as you continue to pull in commissions once you hit the cap.
Fully remote work – we will set you up for success by ensuring you have everything for your home office.
Excellent benefits to include medical, dental and vision + an HSA, which we contribute to both.
Generous PTO and holidays to keep a work-life balance. Plus a 401K with a 6% company match and company paid life/disability insurance.
Professional development opportunities and career growth within the company
The chance to impact the future of learning in the flow of work while enhancing our customers success.
Job requirements
What type of person succeeds in this role?
We hire great people who thrive in a diverse environment supported by continuous collaboration. We seek individuals with a passion for helping others find solutions within our product and service offerings. We've surveyed our current and past Sales Development Representatives, and some common traits that they share are:
Curiosity with an internal drive to learn new skills and competencies.
A competitive spirit with an urge to succeed on the individual and team level.
Self-motivation and drive. You will be responsible for managing your own workload and meeting targets, so the ability to stay focused and productive is vital.
A supportive teammate. You are willing to work together with other departments to solve problems and find new solutions.
Being detailed in their communication and collaboration with others, especially when working remotely.
A natural hunting instinct driven by the excitement of discovering and engaging with exceptional prospects and leads.
Adaptability to change and an enjoyment of learning in a fast-paced environment.
Resiliency with the ability to get back up after failing.
What skills or experience are we looking for?
Many, but this specific role would be a great fit if you have:
2-4 years in a sales development role with experience building initial touchpoints with potential B2B customers.
Previous experience in sales, consulting, or a related field, or at a technology company, SaaS product and/or solutions selling preferred.
Hands on experience with prospecting activities, such as emails, phone and social outreach.
Ability to deliver engaging presentations and sales calls.
Experience using a CRM (customer relationship management) application to track initial sales pipeline activities.
Understanding of sales performance metrics.
Proficient working within Microsoft365, especially Teams, Excel and PowerPoint.
Bachelor's degree in a business or technology related field preferred.
Business proficiency in French preferred but not required.
Anything else I should know? 
Yes. That we don't expect you to be a "perfect match" based on the role description. What does that mean?
It means that we celebrate the unique knowledge you can offer that might not be mentioned in this job post. We appreciate diversity in all forms, and that includes the backgrounds and past experiences of our team members. So, if you don't work with every system we mentioned or aren't an expert in every skill we listed, we still encourage you to apply. Because a growth mindset and an openness to learn are the most important to us.
Alright. I'm intrigued. What are the next steps?
We're excited that you're interested in working with us in the Sales Development Representative position. We've tried to make the application process as streamlined and painless as possible. Below you can have a peek at our hiring process, so you know what to expect.
1. Click the apply button on this page (simple enough, right?)
2. Next, you'll be taken to another form where you'll upload your resume, provide answers to a few additional questions, and only add a cover letter if you wish (you're welcome)
3. After the application is completed and you've clicked 'Send', you'll receive a confirmation email, so you know that your application has been received, safely and soundly.
4. If our team thinks the role is a great match for your profile, we will reach out to schedule the next steps. This will normally be a 15-minute chat to hear more about you and we will also share more about LMS365. It's like speed-dating but with a bit more information.
5. After this conversation, we will provide feedback on our conversation and let you know if we'd like to keep progressing with you along the hiring journey.
6. Within an average of 35 days (we always like to shoot for sooner than later) you'll know if it's a "Yes, please!" or a "Maybe later" for joining our team.
*Note: For all positions, references will be required to validate your application.

We look forward to learning more about you and (hopefully) welcoming you onto the team soon.

LMS365 is an equal opportunity employer. We welcome all backgrounds. Our people and how we connect to each other, our partners and clients are our value and strength. We support and foster this with excellent benefits- health/ dental/vision/ life insurance, including matching 401K.
Employment offers are contingent upon completion of successful background checks and we participate in E-Verify

#LI-JS1 #LI-Remote